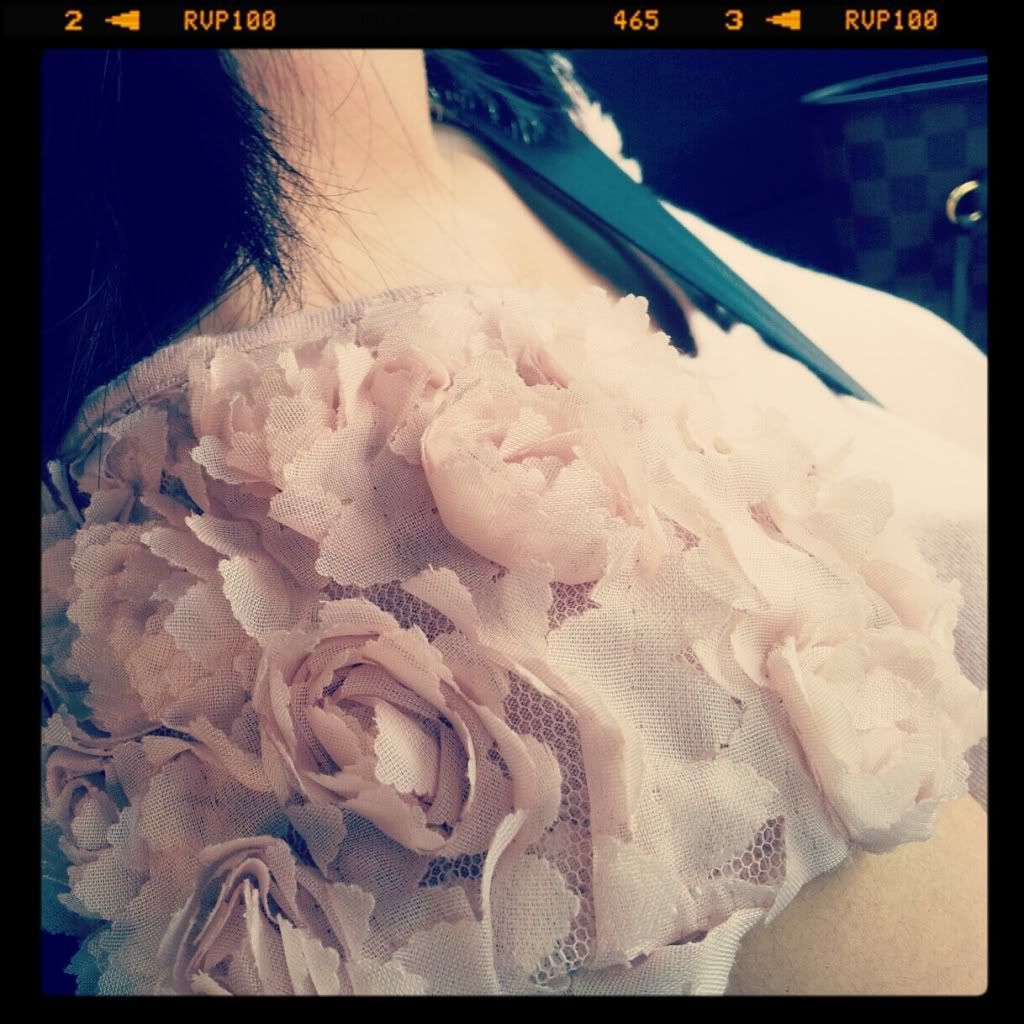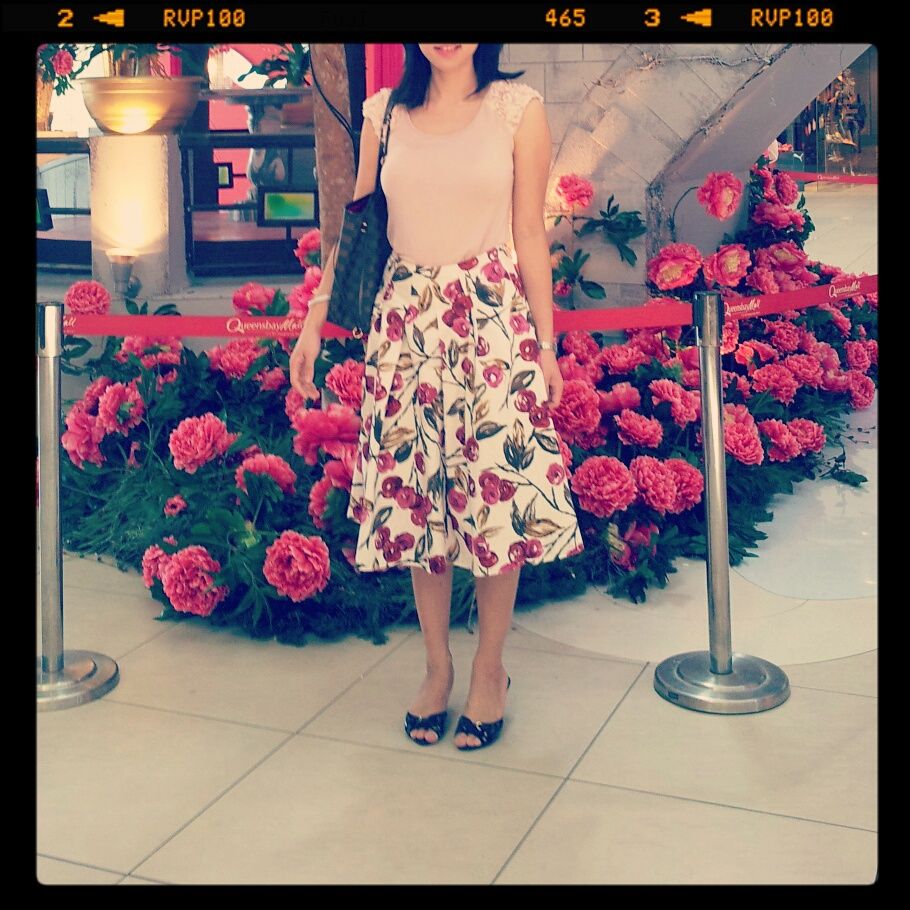 So this was me: dressed up in what I thought was a girly, slightly vintage-y looking floral outfit. Pale pink top with roses on the sleeves and a bright roses and leaves print skirt.
Until Hubs asked "why are you dressed like an
ang pow
?"
He was referring to HSBC's red packets issued for this year, LOL.