Lace is one of those things you can't be on the fence about; it's either a passionate dislike or a consuming love for. Hubs, hates anything lacy, frilly and ruffly - which, unfortunately, I'm enamoured by.
Takes this lace skirt for example. I found this on the MNG sale rack a couple of years ago and immediately pounced on the last one left in my size. Hubs asked why was I wearing a nanna crocheted tablecloth around my waist. Har dee har har.
If it helps, the lace is a darker sort of navy which makes it look less fussy and the scalloped edges run past the lining.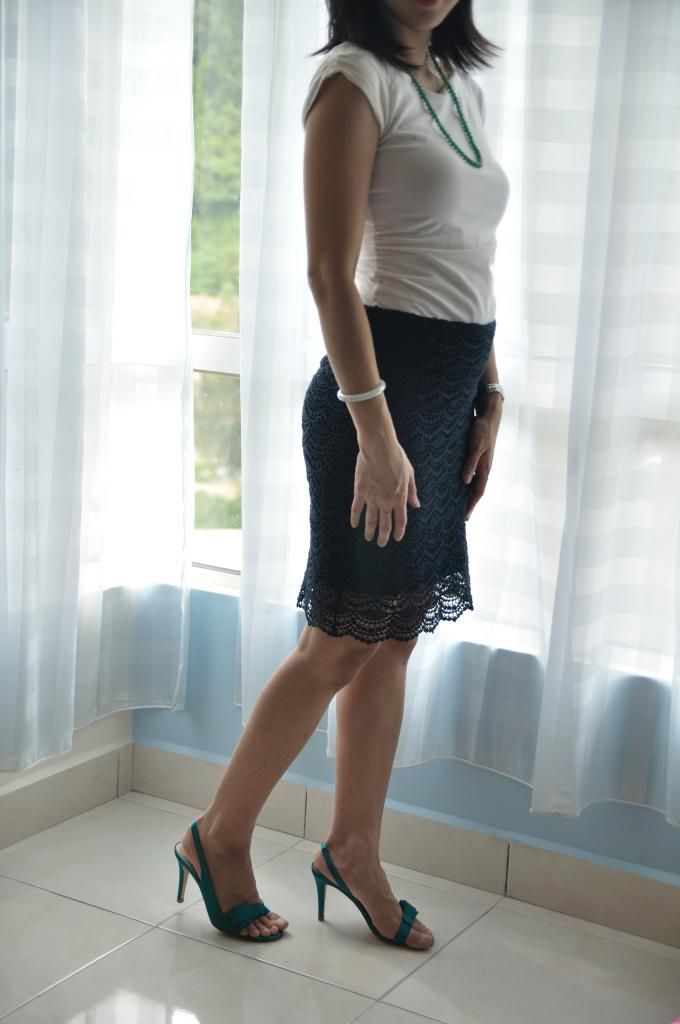 Lace - love or loathe?