Pretty late to jump onto the coloured jeans fad but figured cornflower blue is a semi-classic kinda shade and I love the bright pop of colour.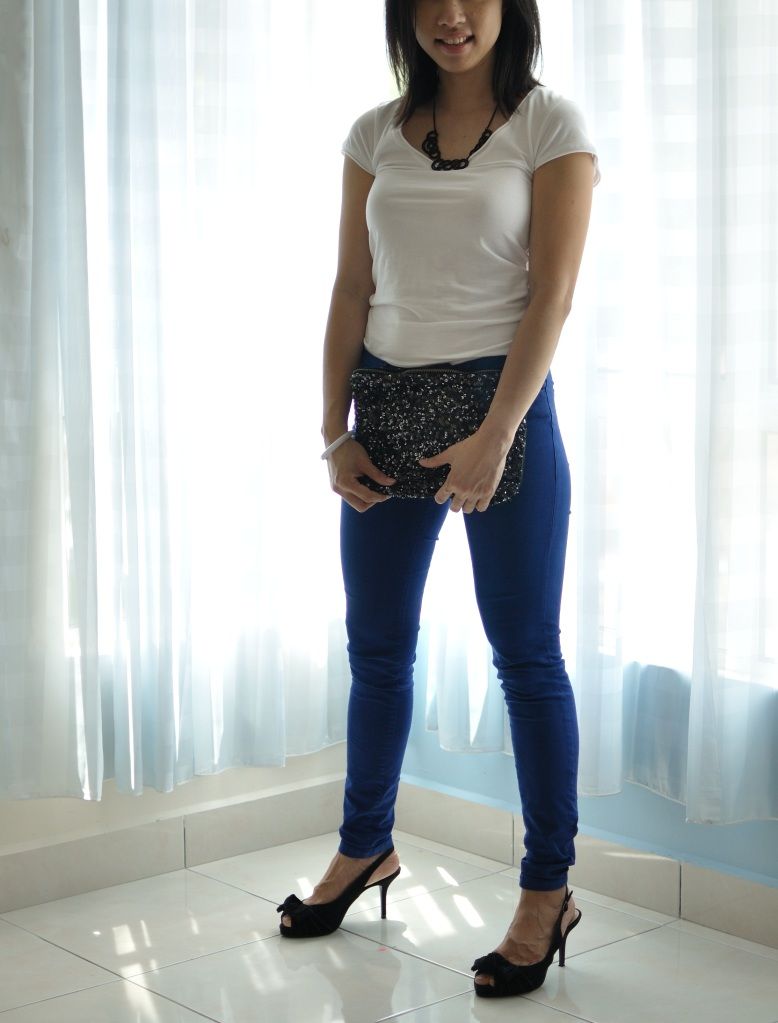 I realised that most of the outfit is from Zara (top, jeans and clutch). I love how comfy and soft the jeans feel but am in constant fear of the colour fading unevenly or stretching out so I have been babying them a little during laundry days.
These have now gotten me eager for a pair of mint or pale pink jeans!