A new ice cream parlour in Penang, Lovelocks is right in the heart of the heritage zone and offers homemade coconut ice cream.
Toppings to add to the coconut ice cream include corn flakes, crushed oreos, and bizarrely, raw egg yolk which Hubs said he'd give it a go if Bubs wasn't sharing it with us. Prices start from RM6 - RM8 and Lovelocks offer free wifi along with plain water which I was thought was pretty decent of them.
Our choice? Lychee pearls, marshmallows cornflakes and crushed oreos. The ice cream was amazing: smooth, creamy and that coconut-ty richness. We enjoyed it so much that we couldn't say no to a second bowl ;)
Lovelocks drew its name from the popular concept whereby couples affix padlocks to fences, lamp posts and other public fixtures and throw away the keys to symbolise their everlasting love. In display at the ice cream parlour are chains on the side of the cafe whereby customers can affix their own padlocks. I'm guessing if Bubs could write, he'd probably scribble ME LOVE ICE CREAM on his padlock ;)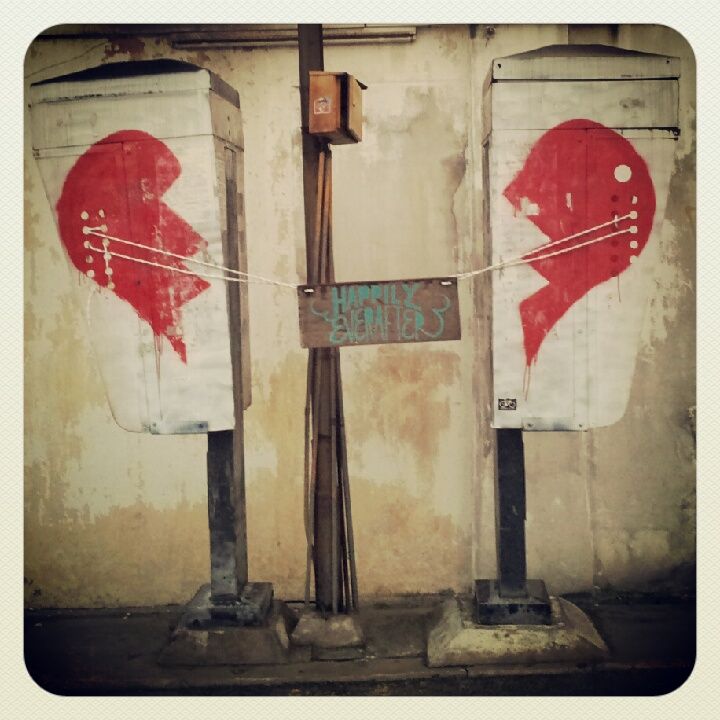 Payphones Turned into Street Art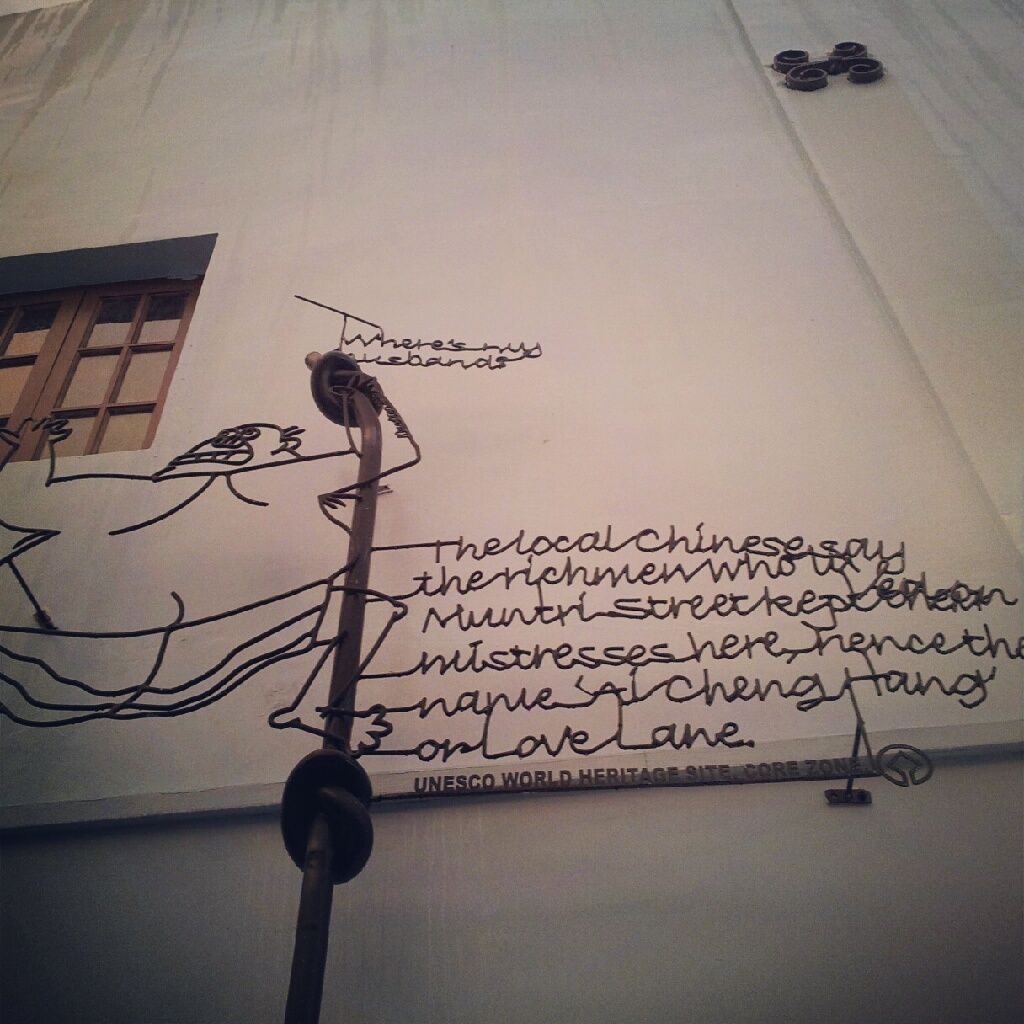 Metal Rod Artwork Depicting How Certain Streets in Penang Got Their Names
And if you need to burn some extra calories after the decadent dessert, there are plenty of side lanes with photographic opportunities to keep everyone happy.
Lovelocks Ice Cream
No.318, Chulia Street, Georgetown, 10200 Penang, Malaysia