My colleague, Joanne, took up sewing classes and only in a couple of months' time, she sewed and wore her own dresses to the office. I was gobsmacked, they were classic and timeless so I sweet talked her into sewing one for me. Tailor made dresses, what's not to love? :D
I went to Kamdar to look for fabric and choosing them was a lot harder than I expected! Either the cloth was too sheer, too sheen-y, too dull ... After browsing for quite some time, I made my choices and was pleased that they only cost a grand total of RM30.
Joanne's labour of love ...
I swear I'm not this oompa loompa-ish in real life! Bad camera angle!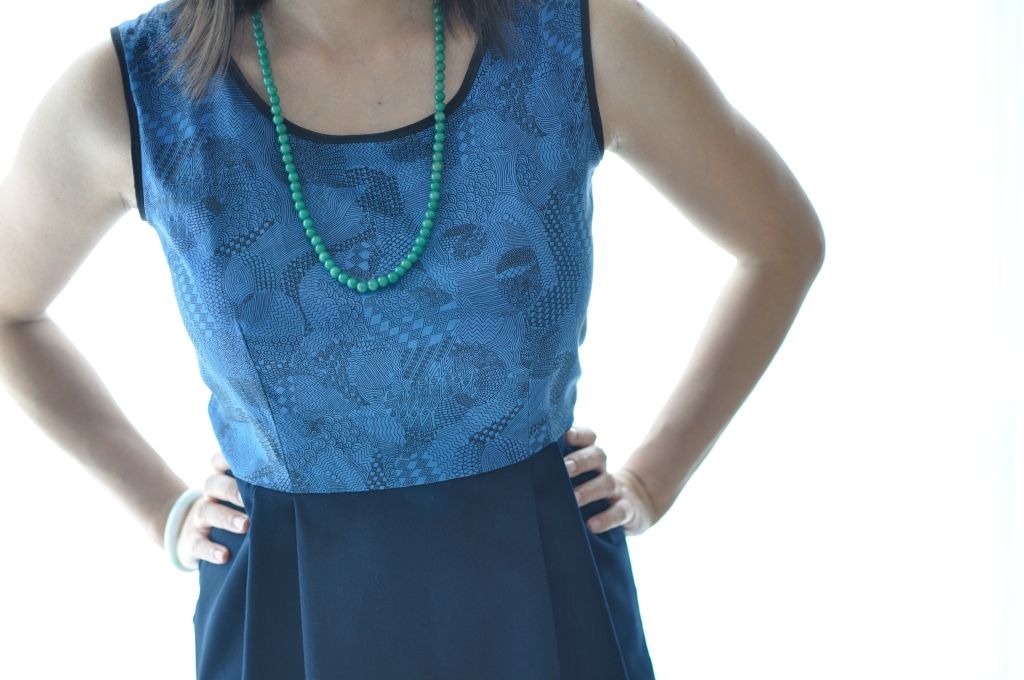 Can't wait to sweet talk her into sewing me more! Thanks a bunch, Joanne, I absolutely love this one *hugs*