When you take a walk around the inner city walls of Penang, don't go by too fast or be afraid to look up. Sometimes you will spot quirky contrasts between new and old.
Sometimes a breathtakingly beautiful and nostalgic mural might catch your eye.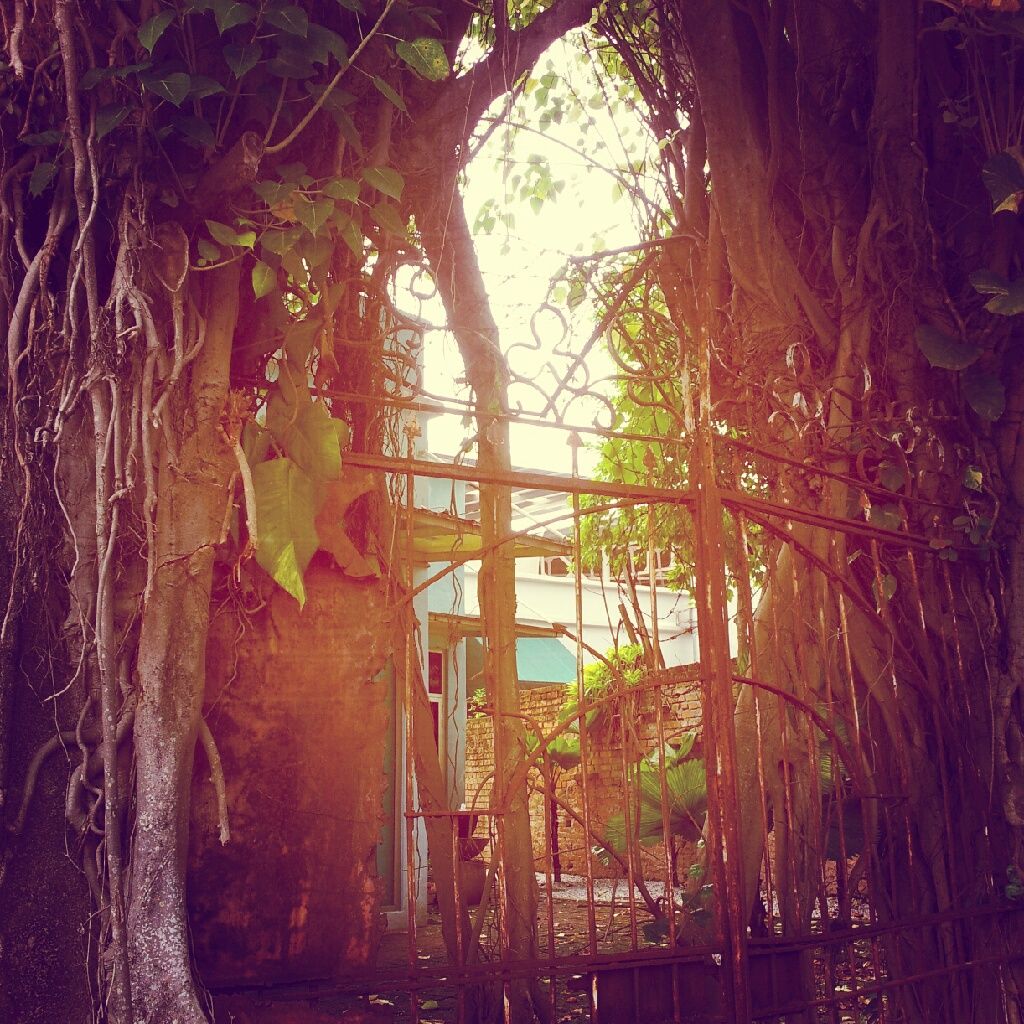 The original metal gate at New World Park.
Other times, you just want to preserve whatever left of the crumbling past before nature and the encroaching development takes over.