At times when I wake up late, it's raining and gloomy outside and I don't have time to think over my outfit properly, I opt for a black top, a black skirt and before things start getting too gothic, I add a pop of colour with a bright cardigan.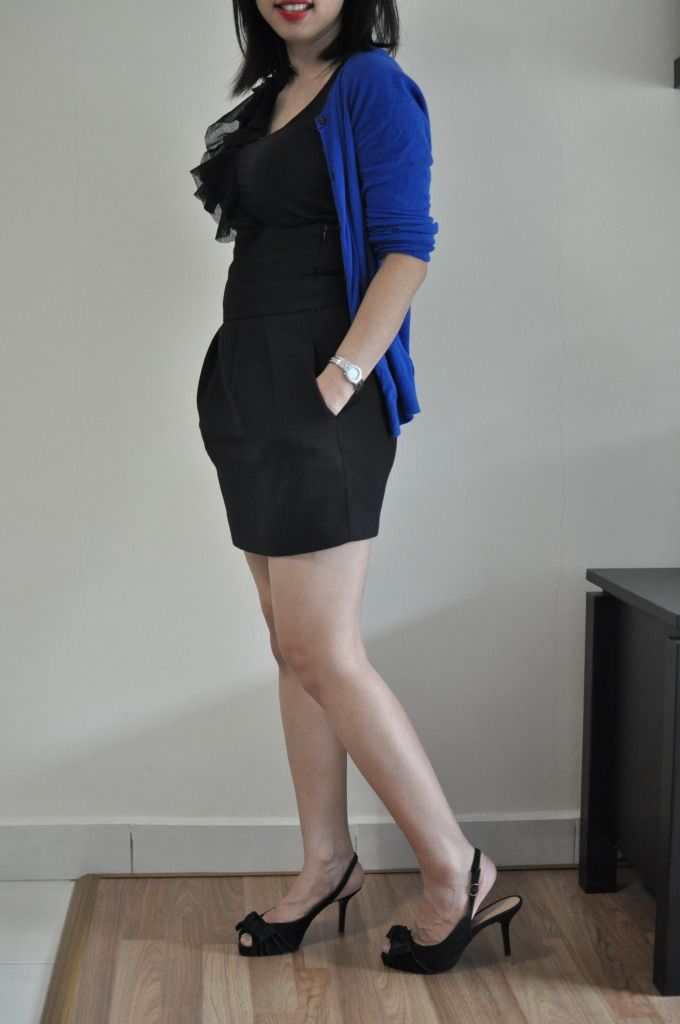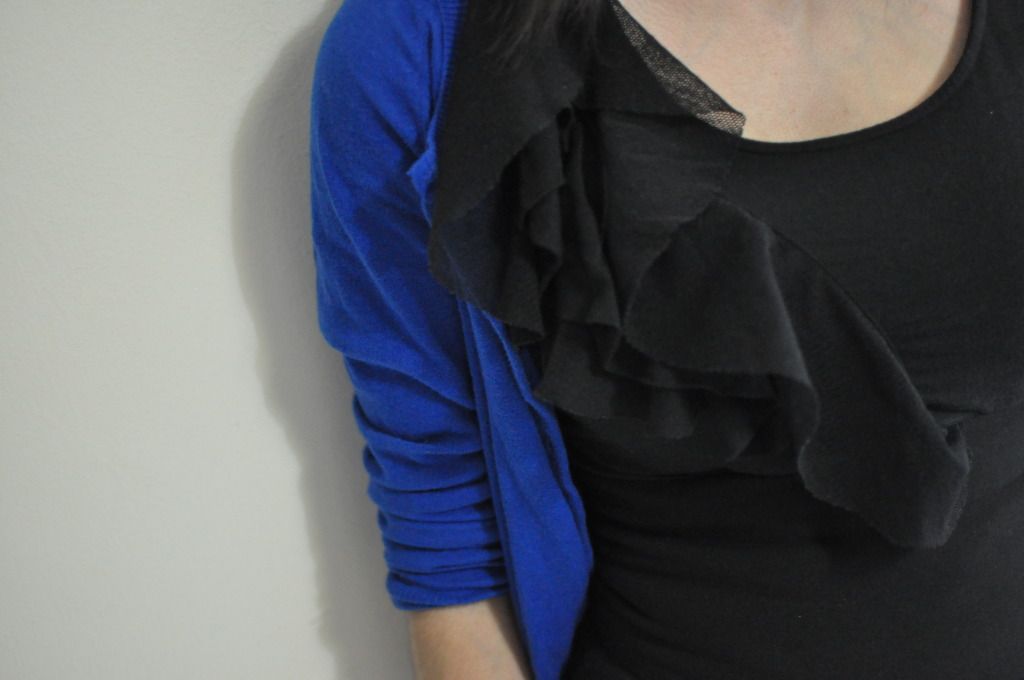 I've never met a piece of tulle I don't like - it's ruffly and and gives an asymmetrical edge to a plain black tank. The black, high waisted tulip skirt hides a multitude of sins and jazzes up practically every top I own.
What do you wear to the office on days when you are pressed for time?