I often find myself in a fashion rut during weekends - stilettos are out of the question when chasing after an active toddler and tiny clutches can't fit a packet of wet wipes in. I've been dressing down to just tees, jeans and flats on Saturdays and Sundays and have been meaning to try something a little different.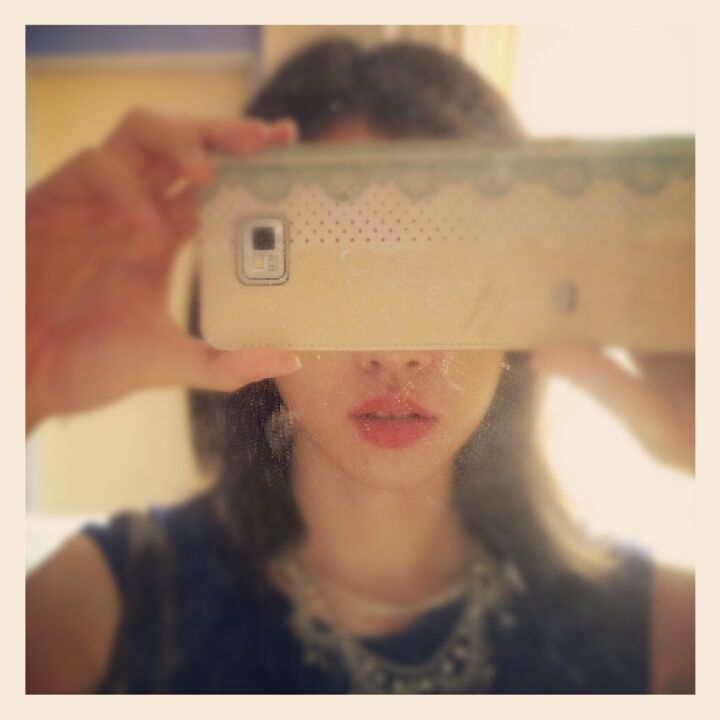 I started with red lips. Forget time consuming smokey eyes or blending blush when you're in a hurry. A classic red lip is as simple as smudging a bold crimson lippie with your fingertip onto your lip and instantly perks you up.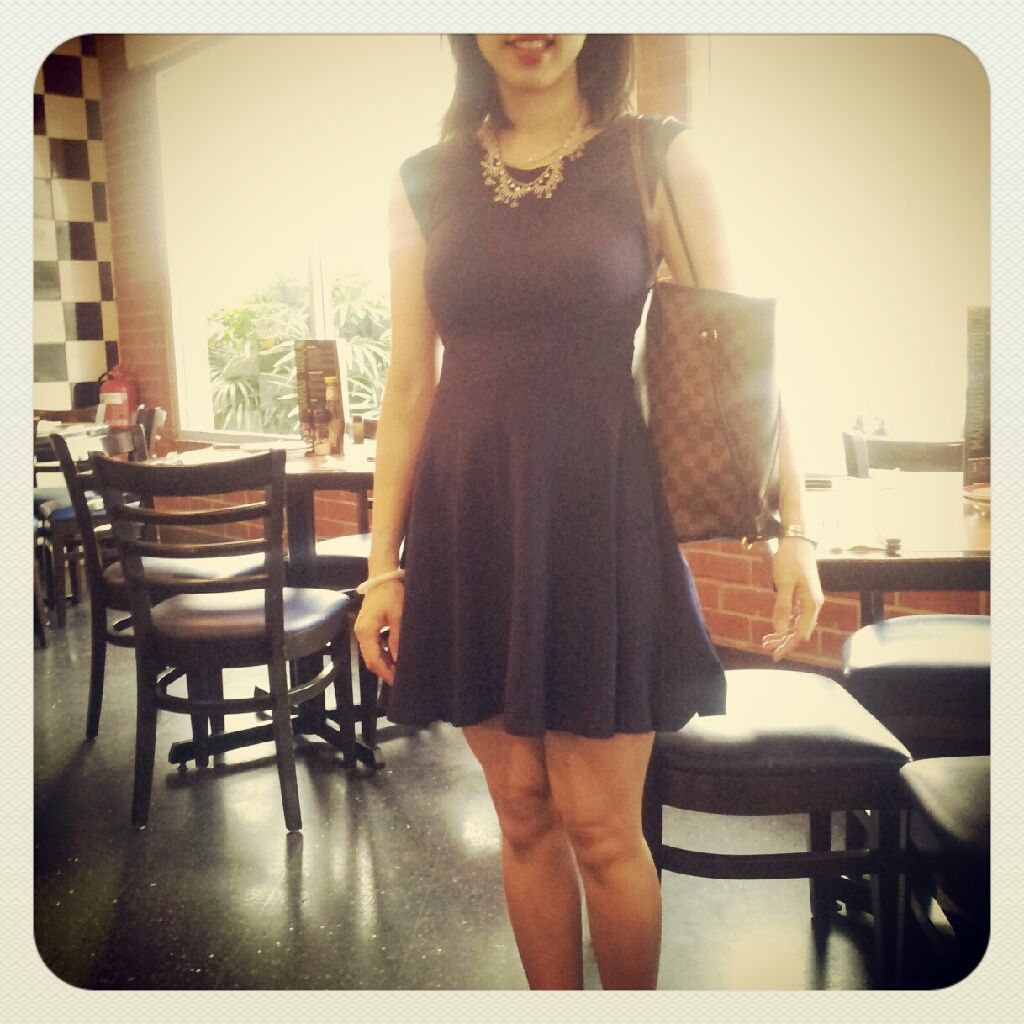 Ditching the usual tee and jeans for the day, I picked this Topshop
Cap Sleeve Flippy Tunic
which is perfect for a shortie like me and easy to move about in. It's incredibly fitted and tired of having to suck my tummy in, I just went a size up. The indigo blue and round neck can look a little severe so I added a white beaded necklace - a change from my usual mummy uniform.
And Bub's reaction?
Oh mummmmy, you're so vain!