I sometimes think that I've fashion OCD.
Take this Dorothy Perkins blush/ink bonded lace
dress
. I walked into the store, saw it, tried it on and decided that I HAVE to have it.
Never mind that I already have a similar Zara tulip lace dress. The differences between them are Absolutely Critical:
The Zara frock is thicker, dry clean only and meant for special occasions. It's sleeveless, skims over your waist and adds a more rounded tulip shape at the hips
The Dorothy Perkins version is clearly

blue, blue, blue

, unlined, has little gathers and pleats at the waist, a more pencil cut and best of all, machine washable which means I can wear it anytime I feel like it - what's not to love!
Speaking of my love for more lace at Dorothy Perkins, I'm obsessed over these 2 dresses but decided that I've done enough damage to my wallet.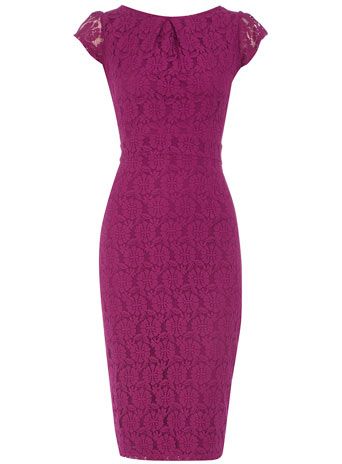 This raspberry lace pencil
dress
comes in a few different colours -
tres
chic and understated sexy.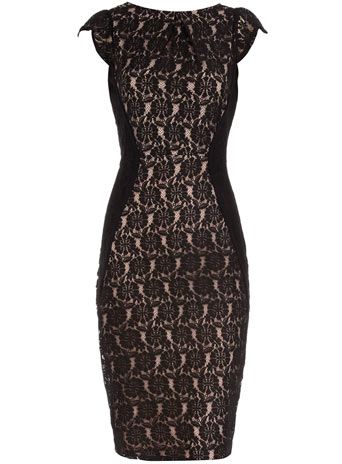 Vava-voom black and blush lace
dress
guaranteed to add Jessica Rabbit like curves.
Is anyone as obsessed as lace as me?