The Pulau Tikus night market hawker stalls are one of my favourite eating spots, chiefly because of the
lok lok
stalls.
Lok lok
is communal dining at its best - forget those stylised long tables in chic cafes, this is the real deal: little round steel tables crowded with plates of raw food on skewers, sitting elbow to elbow with strangers, sharing what limited space you have on the table with them, oh and did I mention the vat of boiling water in the middle that you use to cook
everyone
's food in together?
A plethora of food: assortment of fish/meat balls, various shellfish, squid, tofu, veggies. You pick what you want to eat, put the skewer in the boiling vat of hot water to cook, take out the skewer when it's cooked, spear off the contents onto your plate with the aid of a little fork and slather your food with peanut sauce provided.
You do need a pretty strong stomach to disregard the occasional fly buzzing around the food and when the uncle comes to refill the platters on the table, watch out for the dripping raw juices of the skewers that he carries ;)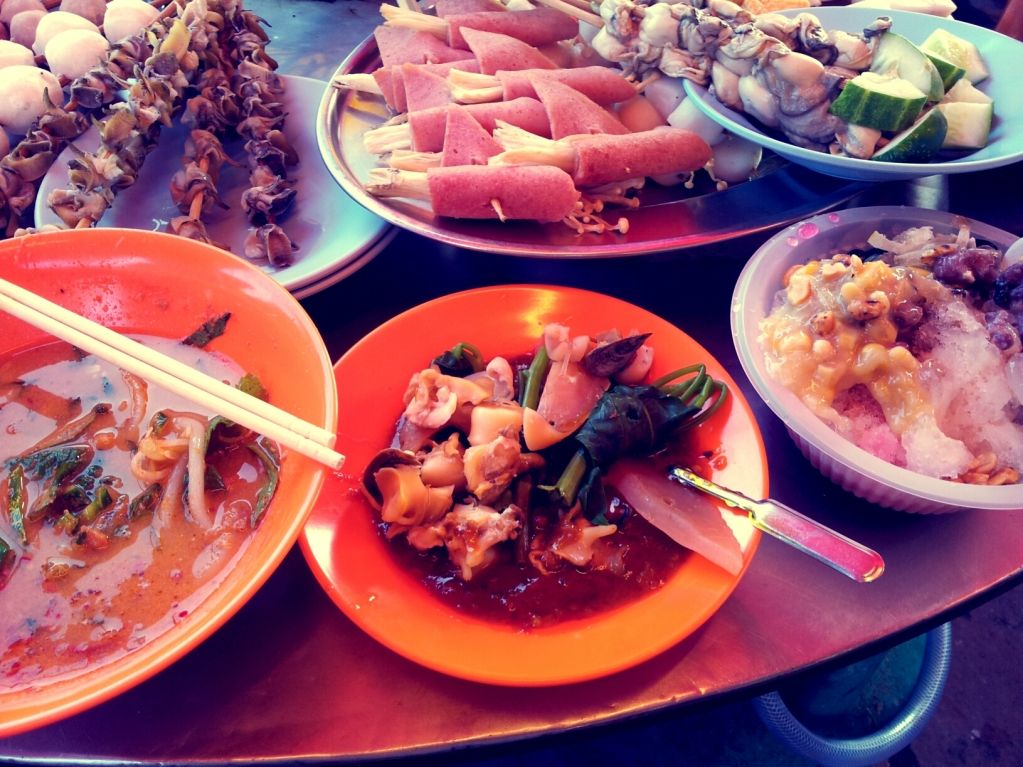 My staples are always Siam laksa, lok lok assortments and a bowl of ice kacang. Again, remember what I said about the limited table space? This is what's left of the table space after all the plates are there. I didn't want to risk an upset tummy for Bubs though so I brought along home cooked food for him.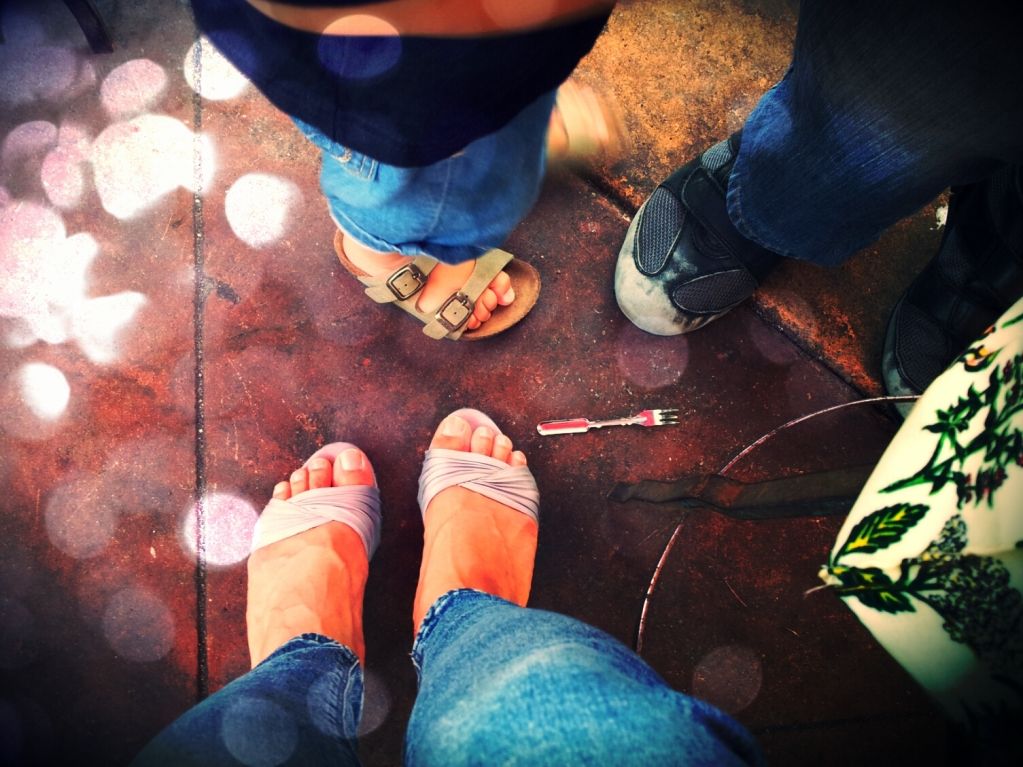 For some weird reason, Bub's feet look bigger than Hubs's. I was lucky enough to score free Birkis for him from Cempedak that had outgrown them *grins*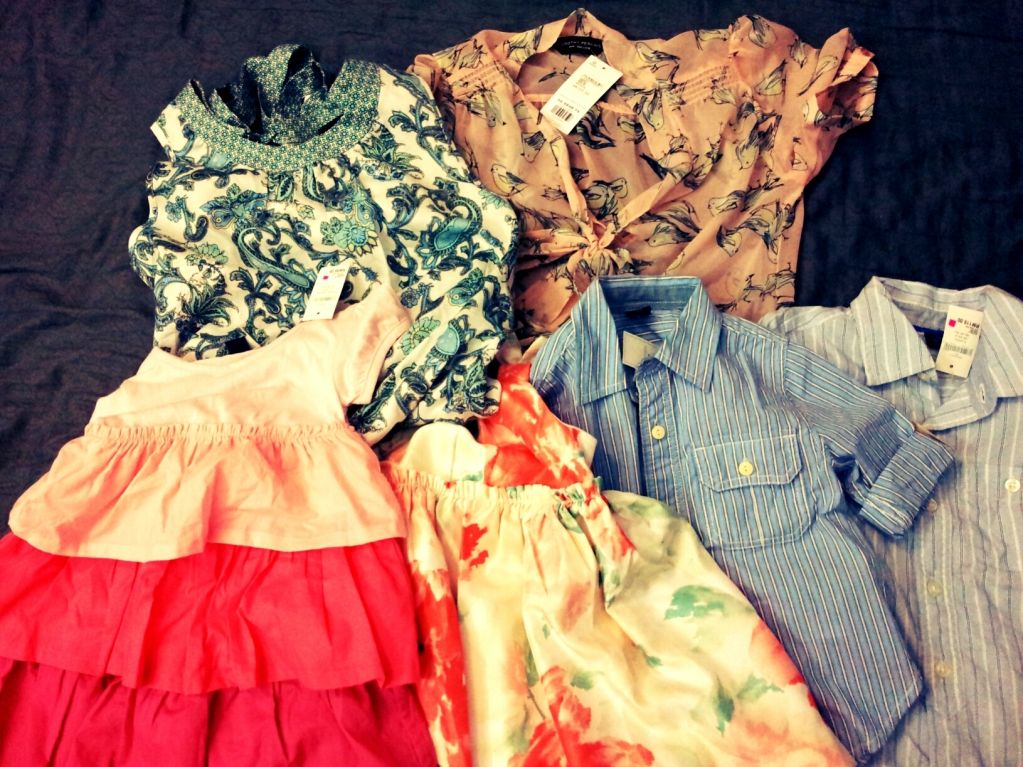 Has everyone been doing their bit to boost the retail economy? I went a
bit
overboard this round during the midyear sales. A few close friends are expecting dragon bubs soon and I got some gifts from Gap Kids that was on sale - I'll say it again, shopping for little girl dresses is so much fun (and I didn't know that they came with matching underwear!). I got a shirt for Bubs because I felt guilty I was getting pressies for everyone else's kid and again, more stuff from Dorothy Perkins (the 2 tops pictured above). Also found a tweed mini dress from MNG that I'd been eying and was delighted to find at 50% during the sale. Yippee for bargains!