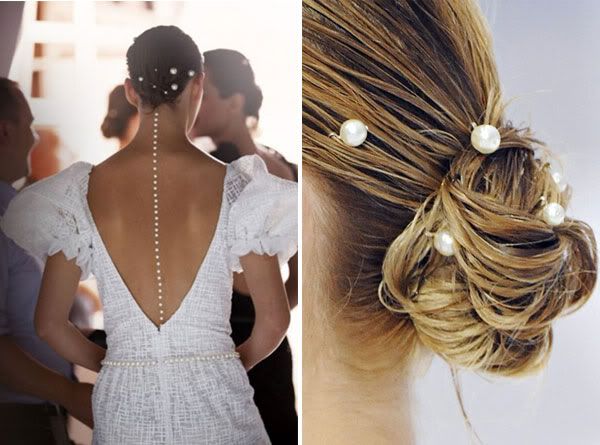 Chanel's Spring 2012 collection had me gasping at the beauty and simplicity of using pearls in a chignon, showing that pearls aren't just stuffy old accessories but can be easily incorporated into a daily fashion accessory.
Don't be fooled into thinking that this look is unachievable. Here's a simple enough
DIY
guide with gorgeous step by step directions.